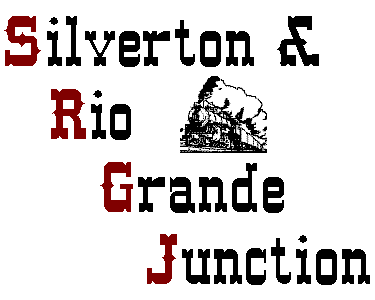 Paul's layout, The Silverton & Rio Grande Junction, is well into the landscaping stages. There is over 150 feet of track making up two separate lines; scenic and freight. The main yard services the freight line, while a small, three siding yard is used for the passenger train. Three of the engines have been upgraded to run on Digital Command, which is now used to power both lines. The remaining engines are sitting in an isolated section of the main yard awaiting the upgrade.
The era depicted is the late 1950's - steam to diesel transition period. Almost all of the engines used are representative of the steam period.
There are three distinctive regions planned, representing typical areas around the south western United States (Colorado, Arizona, and Nevada). The layout is not intended to depict any particular prototype railroad and is a free style design. Other features include an old rail car converted to a diner, a closed mining operation that now functions as a tourist attraction, a modern town (circa 1950), an old western town (circa 1880), and a small campground. There are also several rivers, two waterfalls and a small lake near the campground.
Most of the track is flex-track code 100, with some fixed curves used in several locations. The track has been laid on foam roadbed, which was then covered with coarse ballast. The main yard is covered with black ballast while a mixture of black and brown was used on the remainder of the layout.
Most of the turnouts are Peco small radius and are powered. There is one three-way switch used to lead into the roundhouse, and one curved turnout on the freight line. LED lamps beside the turnouts and on the control panel indicate direction of the switch.
Power for the switch motors is generated by a custom DC supply. The power supply charges a bank of capacitors through a current limited regulator. There is sufficient charge stored in the capacitor bank to 'fire' only one solenoid at a time. In the event that one of the control switches gets stuck in the 'on' position, power is limited by the regulator, preventing the solenoid from being damaged by excessive current.
Most of the landscape has been painted. Trees and foliage have been added throughout the layout, although more is needed in the "Colorado" mountain range. The western town buildings are all placed, and several have already been weathered. Layout for the main town has been planned but is awaiting construction of the buildings.
---
Photos - S&RGJ Model Railroad Page 1
Photos - S&RGJ Model Railroad Page 2
---
This page was last updated on Dec 12, 2008
---
© 2002-2017 - All Rights Reserved.